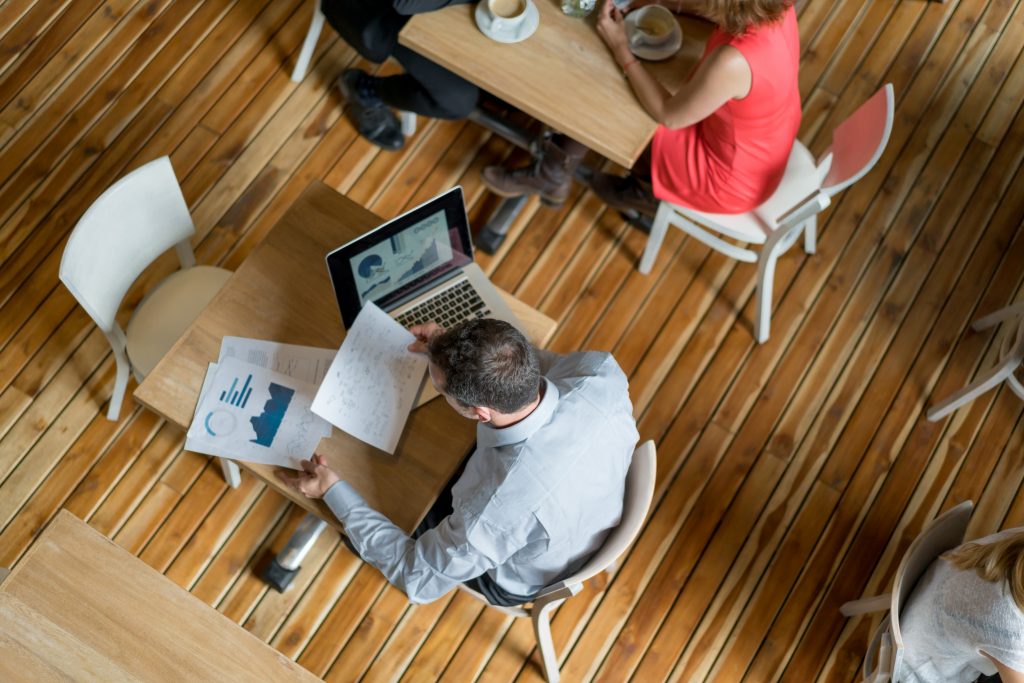 It may appear as though being a college student and being able to save money are incompatible goals. (You need to pay closer attention in Statistics if you aren't sure what that means.)
The fact that you need to pay for school despite the fact that you do not yet have a job that pays enough to help you pay for school is, of course, the most significant challenge associated with being a college student.
Even if the grade for Financial Management isn't going to show up on your transcript, if you manage your finances well, you should be able to achieve an A in the subject.
Read the following financial tips and organize your college finances wisely.
Budget – First and Most Important Financial Tip
Making a budget and sticking to it is the first and most critical step in effectively managing your money while in college. Determine the average amount that you spend each month on things like food, transportation, and other needs.
Make a note of that sum, and work on bringing your monthly spending down to a level that is below it.
You should make an effort to identify ways to reduce the amount of money you spend on things that you do not require, such as coffee from cafés and new clothes.
In this short and to the point article, you can learn more about how to create a budget.
Scholarships and Grants
Submitting an application for a scholarship or grant is a straightforward approach to increase the amount of money you have available for your college expenses.
There are numerous community organizations, businesses, and foundations, as well as other institutions, that provide these depending on a student's grade point average, programme of study, or membership in a group or organization.
These are a fantastic method to cut down on the cost of your education because you don't have to pay them back, and if you perform the required volunteer activity, you might even have the chance to strike up a conversation with a cute person.
Check out the options that are now accessible on websites such as Find Scholarships for College for FREE | Fastweb to see if you qualify for any of them.
Part-Time Job
Increasing the amount of money one brings in is another strategy for achieving financial success while attending college. To help cover some of your costs, you might want to look into getting a part-time work.
Tutoring, working in the dining hall, and working in any of the on-campus stores are examples of some of the many career options that are often available on campus.
There are frequently additional businesses located in close proximity to the campus that would be delighted to engage a hard-working college student such as yourself as part-time support.
It's even possible that it could turn into a work-study or internship opportunity. Working will teach you time management skills, introduce you to new people, and give you experience that looks good on a résumé.
However, you shouldn't let this distract you from your studies because the money you'll make working is probably not going to be enough to pay the expense of having to repeat a course.
Prefer to Live at Home
You can also manage your finances in college by cutting housing costs. That is, if there is a college near your hometown offering your desired program, consider going there rather than moving across the country.
You can often save on tuition if you're already a resident of the state you attend school in, and if you live at home instead of dorming, it will save you money on a meal plan as well.
Your parents may not get an empty nest as soon as they'd hoped, but make sure you're contributing, and it can be a (mostly) positive experience for all involved.
Summary (Financial Tips)
You might think that figuring out how to pay for college will be difficult, but if you make smart choices, you'll find that it's actually more simpler than you anticipated. It is necessary to create a budget, find ways to bring in additional money, and locate ways to reduce costs. If you are diligent in following these suggestions, you should soon have enough money to invest.