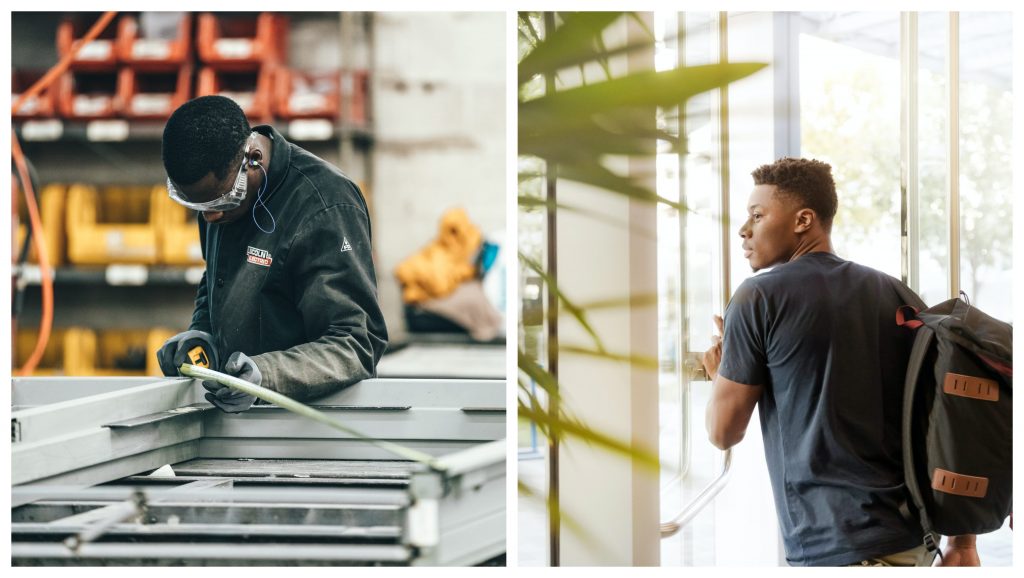 In recent years, the debate of whether to attend trade school or college has been a hot topic. There are pros and cons to both choices and it ultimately comes down to what the individual feels is best for them. With the increasing cost of college tuition and student debt, many students and their families are opting for trade school as it is a more cost-effective option. Trade school can also be a quicker way to enter the workforce.
A trade school, sometimes known as a technical school, is a school where students can study occupational skills such as construction, dental care, welding, computer assistance, and more. These programs provide specific, hands-on training for real-world skills that are directly applicable to your preferred professional path.
Why Should I Attend Trade School Rather Than College?
There are numerous advantages to attending a vocational school. These advantages include the expense of your education, your chances of finding a job after graduation, and the amount you may anticipate to earn. Here are some advantages of trade school over college:
1. Trade schools are frequently less expensive than colleges.
When comparing trade school vs. college costs, you'll discover that the average trade school tuition in a public trade school is less than $4,000 for a two-year degree. Meanwhile, public college tuition is around $10,000 per year, or around $40,000 for a four-year degree. This does not include student housing, meal plans, or the numerous other costs connected with a four-year college education.
2. You can typically begin working immediately after graduation.
You are qualified to begin working immediately after completing trade school. Some occupations demand extra master's degrees or doctorate studies in addition to a college degree before you can achieve your dream job.
3. Trade school requires no financing.
Because trade school is less expensive than college, you can generally avoid loans by paying in whole. When the expense of trade school is divided by semester, it is just $1,000 a semester. This is a game changer when it comes to personal finance for the future.
4. A trade school credential can help you find a decent career.
You can make a large wage rapidly depending on the trade you study. A dental hygienist, for example, can earn more than $75k, web developers can earn more than $75k, and elevator installers and repairers can earn over $90k.
5. Trade schools provide more specific education than colleges.
A trade school allows you to gain hands-on experience in the field you want to work in. By the time you graduate, you'll have learned everything you need to know and have all the skills you need to get started.
Is Trade School a Good Investment?
When the benefits of trade school vs. college are weighed, it is evident that trade school is the superior choice for individuals. The trade school degree takes only two years to finish, is far less expensive than college, provides hands-on experience, and qualifies you to begin working immediately.
Trade schools are a great alternative to university for those who either do not want to go to college or cannot afford to do so.